I can't recall the last wedding gift I purchased that wasn't on a Target Wedding registry. I think the reason the Target registry is so popular is because Target always has the perfect gift for every couple.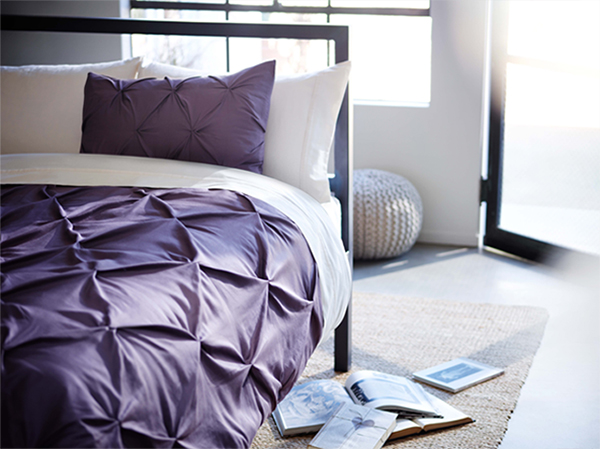 Of course sometimes the perfect couple is a combination of two very different people. But that's OK-you can still find a gift pairing that celebrates the "Be Yourself, Together" theme! 
Like beautiful Target bedding for the one who can't wait to go to sleep each night and a cute coffee mug for the one jumping out of bed first thing in the morning!
But why not combine the two in a cute way? The coffee cup makes a totally adorable planter, perfect for your bedside table. Start by adding rocks or sand to the bottom of the cup.
A 2 1/2 inch potted plant fits perfectly inside-you don't even have to remove it from the pot! Just place the pot directly in the cup. Adjust the level of rocks or sand until the pot fits perfectly inside. Succulents are a great choice because they don't need a ton of care to thrive. (As a matter of fact one of the worst things you can do for a succulent is over-water it.)
And that's it! How easy is that for a DIY project? Totally adorable on a bedside table or in your kitchen. (Just don't forget to pick up extra cups for your morning coffee!)
 Want to find more great gift ideas? Take a look at the Target Wedding Catalog.
Content and/or other value provided by our partner, Target.